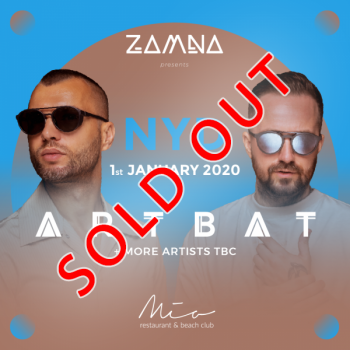 01 JANUARY 2020- 02:00pm to 10:00 pm

ARTBAT have become one of the most important duos in the international electronic music scene. Diynamic, Afterlife and Watergate are just some of the labels that have released their productions, being already a usual presence in the top sales' first positions. ARTBAT's Mexican debut will take place on Wednesday, 1st of January in Mia Beach Club on daytime. Mia is one of the best Beach Clubs in Tulum's hotel area


PLACE OF THE EVENT: MIA BEACH CLUB- Carretera Tulum - Boca Paila Km 7.5, Tulum 77780.