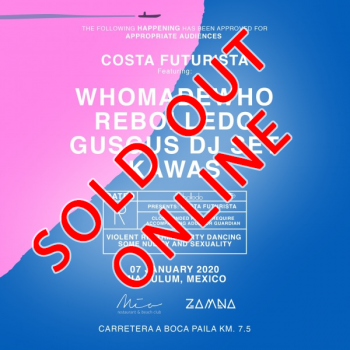 07 JANUARY 2020- 02:00pm to 10:00 pm-- Comprar en taquilla del evento

Rated R is a series of events in which Rebolledo (half of the Pachanga Boys duo and founder of the Hippie Dance label with Superpitcher), presents a series of guests under a very careful musical line that so characterizes the Mexican producer. This time it will feature GusGus (dj set), WhoMadeWho trio and Kawas. 
PLACE OF THE EVENT: MIA BEACH CLUB- Carretera Tulum - Boca Paila Km 7.5, Tulum 77780.